A digital extension of my final senior paper, "The Modern Museum: Leaving a 'Fantastic' Existence for Home." I have used the text analysis software, Voyant, to view what adjectives and verbs were most used to describe Latin American artists in the Art of the Fantastic catalogue. The software tracks how many times a certain word is used in the text and creates a visual graph that enlarges the most used words in a corpus. 
Follow below for an interactive experience. 
Art of the Fantastic Chapter 1 Analysis
Voyant is a free, online based text analysis software that analyzes a provided text and provides useful tools for interactive research. I have recorded the process of uploading to and utilizing Voyant and how it can be used.
In my initial paper, I cited that Armando Reveron, a Venezuelan painter known for his paintings created in isolation, and Tarsila do Amaral, a Brazilian painter known for her Anthropophagy series, were the two artists most misrepresented and exoticised. What I found was that not only was I incorrect that these were the only two artists most misrepresented but that the terms "fantastic" and "primitive," or slight variations such as "primordial" and "savage," were used in similar amounts across essays. In fact, Voyant gives the option to see how many times a word is used within a corpus and every essay analyzed was comprised of approximately 10-12% of these hot words.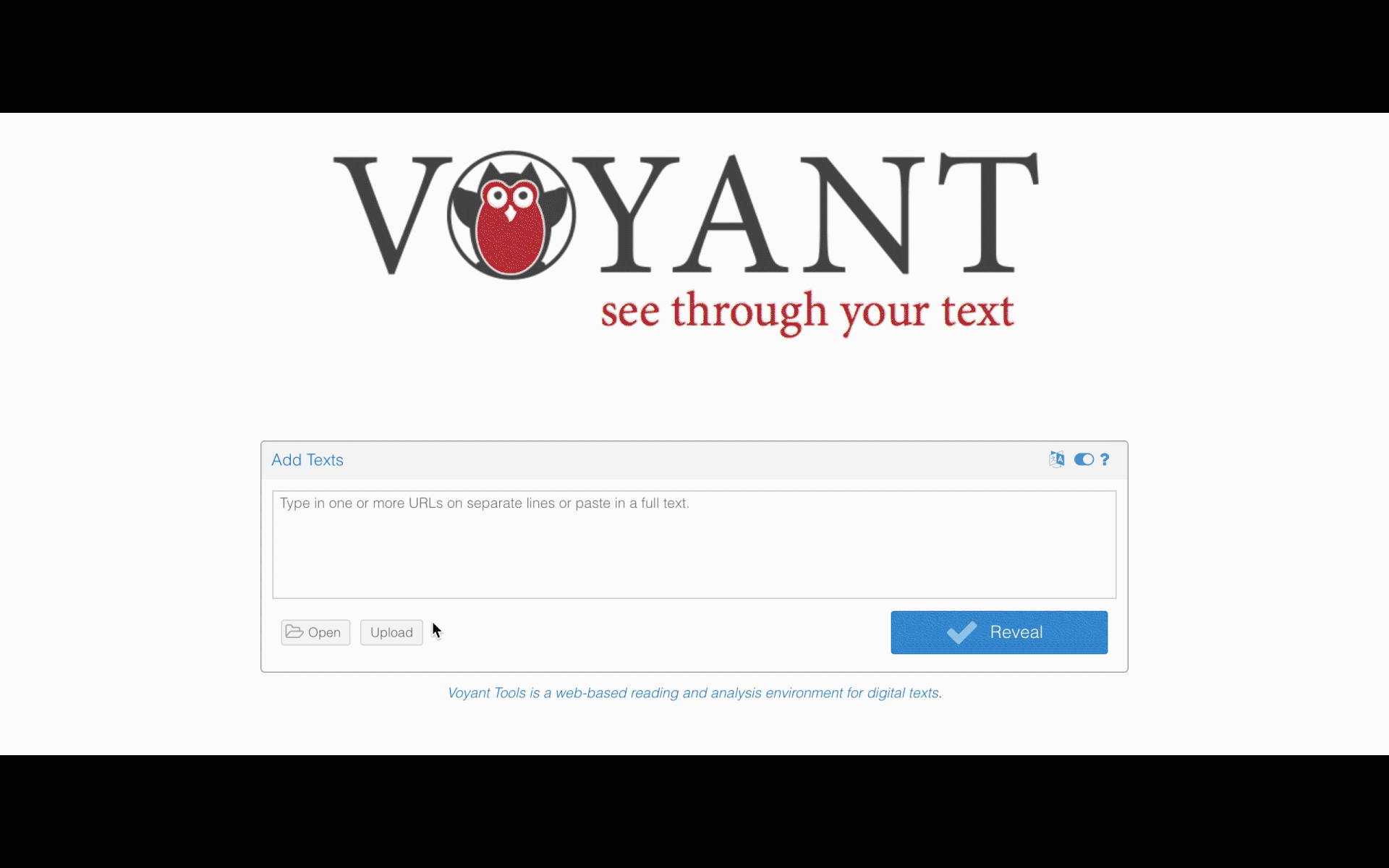 Latin American Artists Cirrus Maps
Voyant produces word maps called "cirruses" that reflect how many times a word is used in a corpus. The more often the word is used, the larger the word appears in comparison to other words. The purpose of including these word maps in my research is being able to visualize the most used adjectives when speaking about a particular Latin American artist. The word maps reflect what was most important to the author of the essay; especially relevant when "primitive," "suffering," "cultural," and names of spouses are of the most used in a corpus.